Into the Interior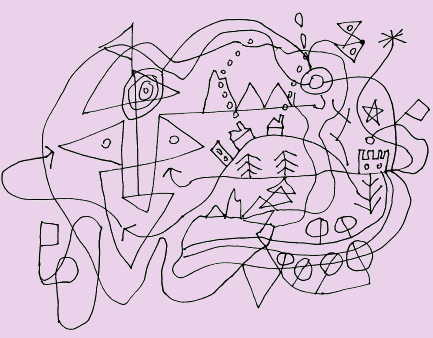 The travellers met the two-headed dog
trained to keep eyes on
near & middle distance
& in particular the fearful horizon.
Into the Interior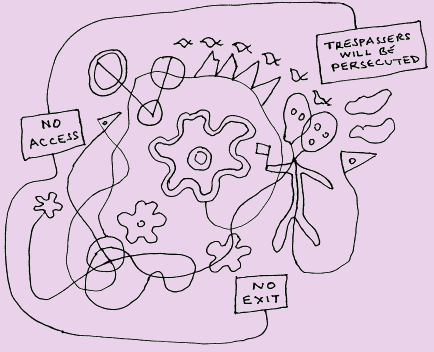 One told the other he remembered
one of those signs from long ago
& he thought it had something to do
with a keyword in Christian lingo.
Into the Interior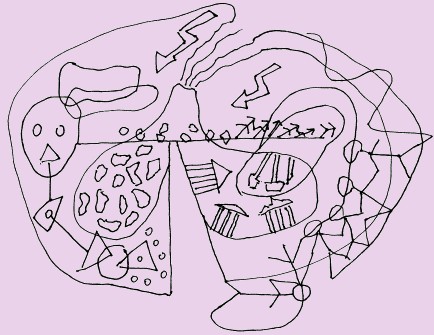 This must be the world turned
upside down on their maps
they'd certainly been warned
a world in imminent collapse.
Into the Interior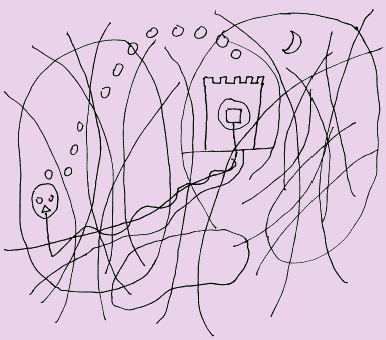 O Pilgrim Pilgrim
there's a dark wood in dreamland
& the tower to which Childe Roland
O Pilgrim Pilgrim
Into the Interior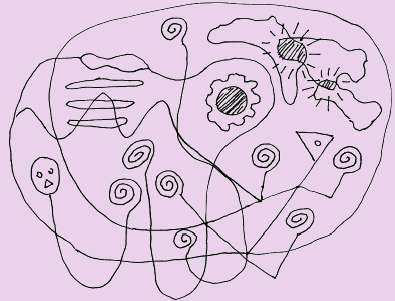 Beware the lunar eclipse
when spiral flowers bloom
& who knows whom
midnight thunder claps.
Into the Interior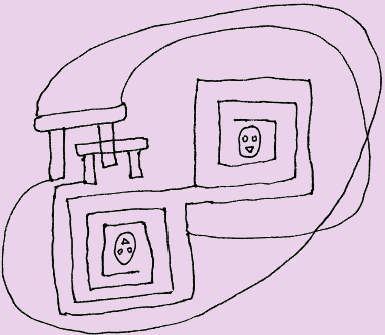 What it was to be
doubly welcome
what it was to be
unkindly undone.
Into the Interior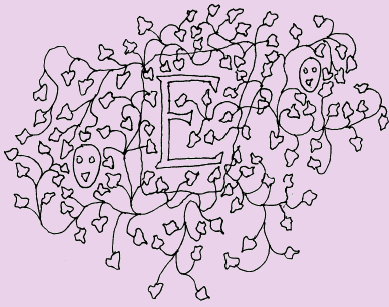 There it stood
the Great E
the remnant letter
of Exist or Exits.
Into the Interior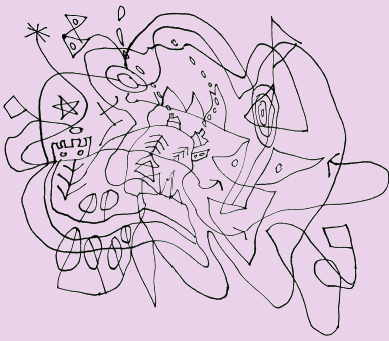 Let's go home says one
Where's home asks the other
If you know which way
you're out on your own.