Lake Michigan Sentence Fragments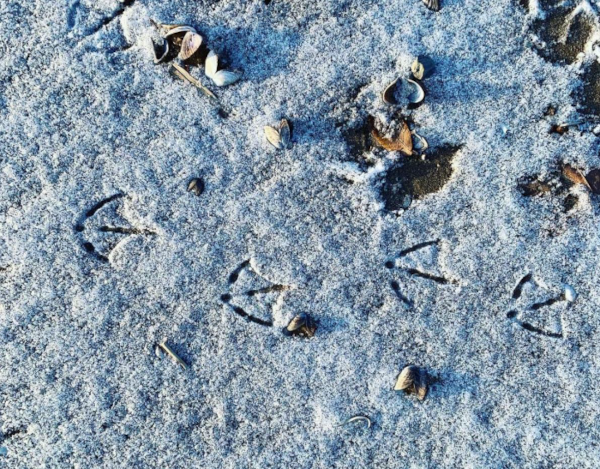 what appeared to be pristine sand |herring gull string mouth | every year millions of | noticed myriad pieces of trash enmeshed in the sand |"Every beach has its own | 11 million pounds of plastic – | No glass containers | the most polluted of the Great Lakes | gull prints in frost
Lake Michigan Sentence Fragments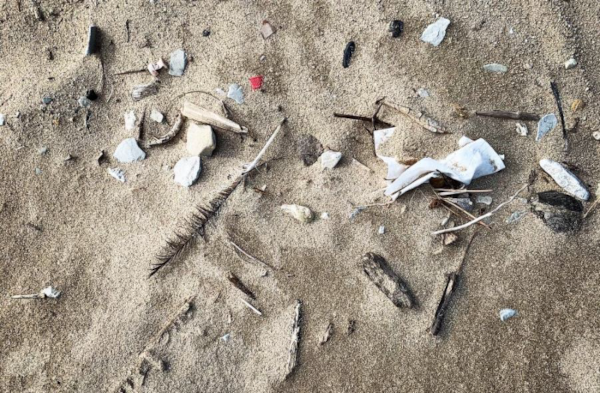 e. coli beach scare | 24,275 gallons of stormwater | from water intakes to shipwrecks | gobbled up phytoplankton |waterweed rings | 11 million pounds of plastic | crocs half buried | a mix of cobblestones | diving to collect samples | NO COMMERCIAL PHOTOGRAPHY
Lake Michigan Sentence Fragments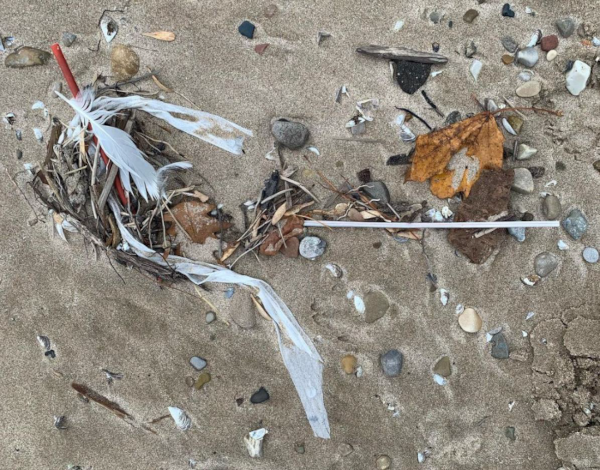 the state Environmental | cascade | abrasions that might happen internally in the lining of the guts | bottom-dwelling census | YOU ARE HERE | microplastics | starved gulls washed ashore | requires a fundamental transformation | ravine and pollutants | microplastics
Lake Michigan Sentence Fragments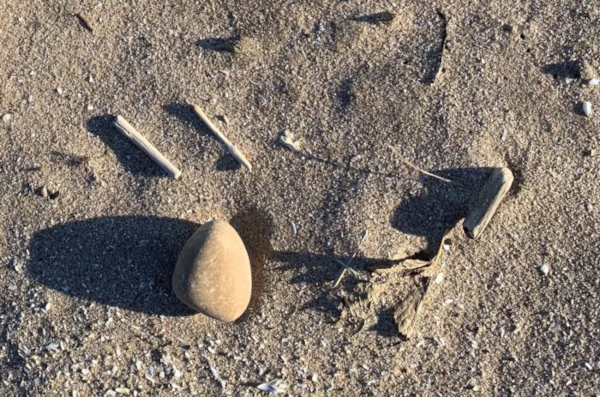 doesn't biodegrade, | do you think there are plastic bits in | green infrastructure | nigh heron shit wading | along the supply chain | ice cresting over | New Lighthouse Parking Lot | in the guts of many Lake Michigan fish | plovers do not | isn't enough | zero-waste goal
Lake Michigan Sentence Fragments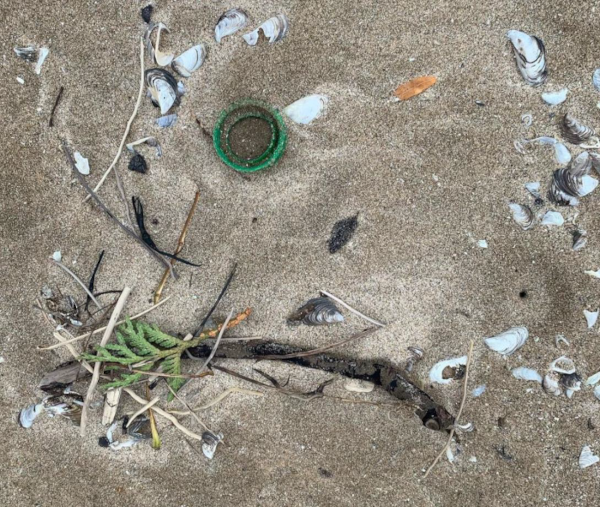 glass sliver in a heron's throat | COOLERS WELCOME | genetic biocontrol | "invasive mussels are also probably part of | can be treated as disposable," | is not required to test for | Plastics are | green infrastructure | surgical mask | wooden cigarillo tips | a beautiful city
Lake Michigan Sentence Fragments
"Lake Michigan Sentence Fragments" is composed of photographs taken at Bradford Beach, Milwaukee, with text culled from local signage, newspaper articles, and phrases composed by the author.
Articles used:
Briscoe, Tony. "22 Million Pounds of Plastics Enter the Great Lakes Each Year. Most of the Pollution Pours into Lake Michigan." Chicago Tribune, September 4, 2019.
https://www.chicagotribune.com/news/environment/ct-met-lake-michigan-plastic-pollution-20190904-2xf3qogqv5bpfco2plndapak2q-story.html
Clark, William. "Lake Michigan Plastic Pollution Poses Ecological and Social Threats." The Daily Northwestern. January 27, 2021.
https://dailynorthwestern.com/2021/01/27/city/lake-michigan-plastic-pollution-poses-ecologicaland-social-threats/
Greene, Morgan. "An Estimated 300 Trillion Invasive Mussels Blanket Lake Michigan. Eradication May Be Impossible, But Small-Scale Removal Efforts Could Be the Answer." Chicago Tribune, August 1, 2021.
https://www.chicagotribune.com/news/environment/ct-lake-michigan-invasive-mussels-20210730-ucfuojar7nckpofre2efdpalkq-story.html
Monnin, Patrick. "The Scariest Monster in Lake Michigan is Plastic." Loyola Phoenix. December 4, 2019.
https://loyolaphoenix.com/2019/12/the-scariest-monster-in-lake-michigan-is-plastic/