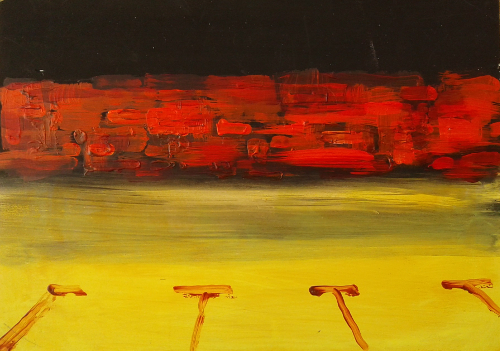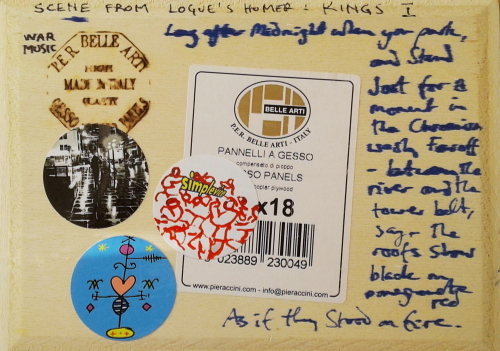 It was a fragment from Troy from Logue from Dave, it was
a burnt roof tile or a broken plaque frisbeed through time, I don't know;
a tile from a toppled tower of Ilium and enough of a message,
even the words bled into the clay, that was the art of it.
The bloody message fell from up there, zinging like a bird,
and ripped a ragged hole in the ambrosial picnic of the sky,
for our exultation in slaughter and reflective thought – like gods.
These trenches indicate the realignment of a subduction zone,
running from the Aegean around the whole world from the beginning;
we will plough the fields with your bones, fill the Scamander with your guts,
for trade routes, for oil, for influence, for those special minerals and metals.
Did you think after Yemen, Syria, Iraq, things would ever be better than this?
Put your sandaled foot in this antique starting block, the race is never done;
run straight for the Scaen Gate over the quagmire viscera of your comrades.